---

WILLIAM AITKIN
This information from
"A Chronicle of Aitkin Minnesota ~ 1871 to 1971"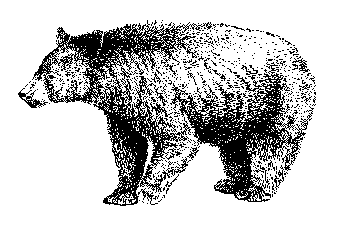 William Alexander Aitkin was born about 1785 in Scotland and came into the Upper Mississippi region in the early 1800's form Canada. Correspondence from his family revealed considerable concern over his welfare in the "wilds", but judging from subsequent events, their "Dear William" was well able to take care of himself.

During the time he served as factor for the American Fur company, owned by John Jacob Astor, his letters to the "home office" complain of the quality of trade goods, the unfair advantage enjoyed by the British traders, who were not, as were the Americans, forbidden to dispense liquor to the Indians as an added inducement to stimulate the fur traffic.

Often, a special dispensation was requested and granted for "one small keg of whiskey" which would bring the British bound bundles of muskrat and beaver pelts to the American Fur company's trading post.

To some, Aitkin was a troublemaker, to others, a benefactor. His post at the confluence of the Sandy and Mississippi rivers in Libby township was open to all, and his encouragement of Edmund Ely, an early missionary, resulted in one of the first schools in the state. William was married on several occasions. His wife, Striped Cloud, bore him seven children, to whom he devoted considerable concern, sending them to school at Mackinac.

When the American Fur Company was sold, Aitkin's relationship with one of the new owners, Ramsey Crooks, was far from ideal and in 1838 he was discharged for mismanagement. In the enumeration (census) of 1850, of Free Inhabitants in the Sauk Rapids district, Aitkin is listed at age 58 as a farmer, together with eight children ranging from Roger, age 23 to Childe, 4; and Edgar, age three months.

Chuck Lilligren writes:
"I believe 'Ermantinger' was Striped Cloud's last name in English. Roger was my great-great-uncle and lived, at the time of his death, with my grandfather and his family, including my mother. Childe was my great-great-aunt and she and Roger were not Striped Cloud's children. Roger and his wife are buried next to my grandfather and grandmother in Beaulieu. William was my great-great-grandfather and Belle was my great-grandmother, my grandpa's mother. Grandpa's name was Robert Beaulieu."

FIRST CRIMINAL CASE

The murder of William Aitkin's son Alfred resulted in the first criminal case to be tried under the Territorial Law in Wisconsin. Acting as a clerk for his father at the Cass Lake post, Alfred became innocently involved in an affair of the heart between a young married Indian woman and her suitor. Seeking to prevent bloodshed between the suitor and husband, Alfred sent the Chippewa and his wife off to Lake Winnibigoshish. The outraged suitor, blaming Alfred for his interference, killed him.

The resultant manhunt, organized by William Aitkin and a crew of voyaguers, resulted in the capture of the murderer who later escaped from five armed guards. One of Aitkin's agents George Bonga, joined the hunt, tracking and bringing back the murderer who was taken to Prairie du Chien.

Although it was proven that Aitkin had raised his half breed son with the same care and concern that he would have devoted to a full blooded white boy, a prime factor at that time in many judicial cases where Indians were involved, the court decided it had no jurisdiction and the prisoner was acquitted.

Aitkin's profound sense of loss and outrage at the release of his son's murderer, is reflected in his correspondence to Sibley and other friends at Fort Snelling. The judge wrote him, in essence, to forget his rancor and dismiss the incident from his mind.

WILLIAM'S DEATH

The St. Paul Pioneer of October 9, 1851 carried the following death notice:
DIED
At the residence of Rev. J. Henderson,
in Benton county, Minnesota,
on the 16th of September,
William A. Aitkin, aged 66 years.
Mr. Aitkin was born in Scotland.

"W. A. Aitkin died September 16, 1851, and is buried on the east bank of the Mississippi opposite to the mouth of the Swan River in Morrison county where he had a trading post during the last nine years after 1842."

(From "personal interviews with men and women whose memories went back to the early days" ~ Upham, Minnesota Geographical Names)




The following information is from:
Trade Goods - Midwestern Genealogy / History Prior to 1840



William Whipple Warren: (1825 - 1853) was the son of Lyman Warren II & Mary Cadotte, born at Lapointe, Wisconsin. William married Mathilda Aitken (daughter of William Aitken & Gin-Gion-Cumig-Oke) and their children were: Alfred A. (b.1844), Cordelia H.(Delia) (b. abt.1846) (m. Mr.Winters), Anna (b.1846), Madeline (m.1st.George Uran & m. 2nd.Warren G. McLean) & William Tyler (b.1848) (m. 1st Isabella Hole-In-The-Day, m. 2nd Mah-Nah-Ish, m. 3rd Quay-Nib Bonga, m. 4th Min-De-Moyien & m. 5th Jane Isabel Kennefick). William documented the oral histories of the Ojibwe which was first published in 1885 ("History of the Ojibway People"). After William's death in 1853 Mathilda married a Mr. Fontaine (Lafontaine) at White Earth, Minnesota.

William Alexander Aitken/Aitkin: (abt.1785-1851) He was apparently a native of Edinbugh, Scotland and had at least two wives, Madeline Ermatinger (Payshahquodoquay or Striped-Cloud) (daughter of Charles Oakes Ermatinger & Charlotte Kalawabide) and Gingioncumigoke. His children (he was said to have had 25 half-blood children) were: Alfred, John, Matilda, Roger, Nancy, Elizabeth, Ann, Julia E., Salina, Robert, Amanda, Sarah J., Childe, Isabel, Henry & Edgar. William apparently first arrived in the Great Lakes area and was employed by John Drew. He later was an American Fur Company clerk in William Morrison's Fond du Lac Department. Eventually he became the Department's chief trader for many years, establishing his headquarters at Sandy Lake with trading post as far to the west as Pembina, to the north as Rainy Lake & to the south below the mouth of the Crow Wing River. He was fired for not turning over to the company funds received from an Ojibwe Treaty for debts due the Department and set himself up in competition as an independent trader on the Upper Mississippi out of St. Louis, Missouri. He died at his Swan River post (Aitkinville) on the 16th of September in 1851.

The following letter was written by William at a difficult time in his life.

Sandy Lake Jan'y 4th 1837
Lyman Warren Esq.
Ft. Ramsey

Dear Sir

These few lines will acquaint you of the melancholy circumstance that took place in the 6th December last. My son Alfred was treacherously murdered at Red Ceder Lake by an Indian. Two hundred pillagers have kept two months preparing for war with ammunition given against my orders(?). All these things have taken place by you hurrying me away last fall when I could have gone down this winter and settled my business to the same purpose. There is an Indian Agent appointed for Fort Ramsay and is on his way to that place presently. There is one also to be appointed for Crowing River next summer. General Dodge granted me a license without hesitation and told me Mr. Schoolcraft had no authority to grant any licenses for this section of the country after the second of July. I laid all the paper from Mr. Schoolcraft before General Dodge but he did not appear to put much weight on them. See the Indian in the Department are starving and you will simply(?) reap the benefit of their carring on of last summer. Goverment will for certain take cognisance of William Davenport giving ammunition to the Indians for war, he will not escape them with impunity.

Yours
(signed) William A. Aitkin

HOME