---

THE APPLEDORN FAMILY SCRAPBOOK

Robert Appledorn contributed these family photographs from his family web site which can be found at http://www.indyrad.iupui.edu/public/appldorn/appldorn.html.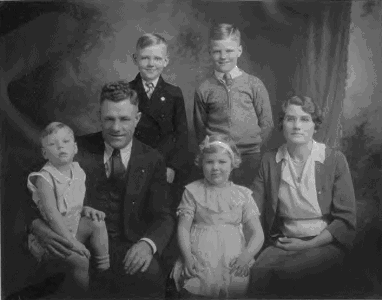 ROBERT'S GRANDPARENTS
Conrad and Zena (Schulte) Appledorn
and their family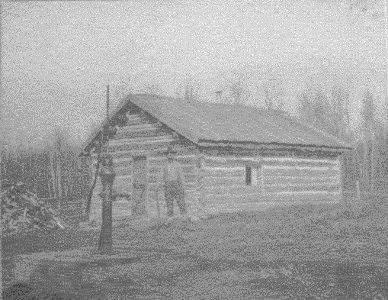 THE APPLEDORN HOMESTEAD IN AITKIN COUNTY, MN
Uncle Bert is pictured in the yard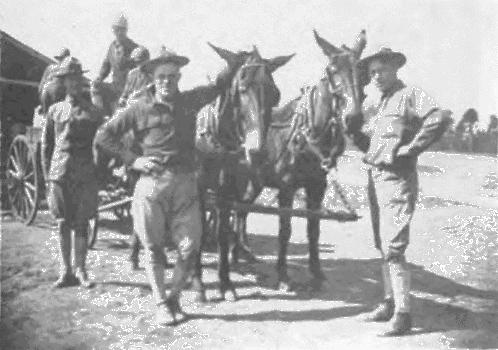 ROBERT'S GRANDFATHER, CONRAD APPLEDORN
during his "all-expense-paid trip" to France in 1918
with the 147th Artillery Regiment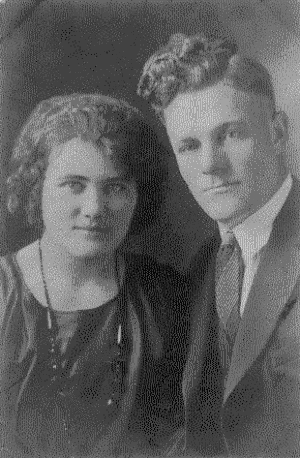 CONRAD AND ZENA (SCHULTE) APPLEDORN
on their wedding day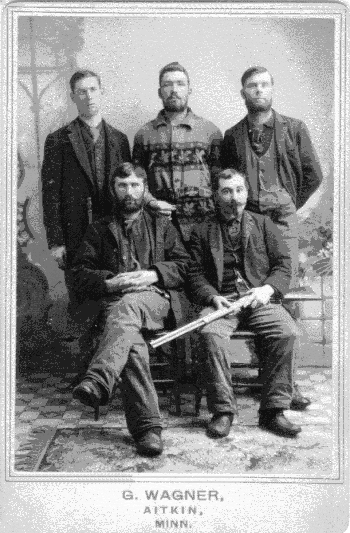 HARRY AND BERT APPLEDORN
Uncle Bert is standing center, back row.
Uncle Harry is sitting left, front row.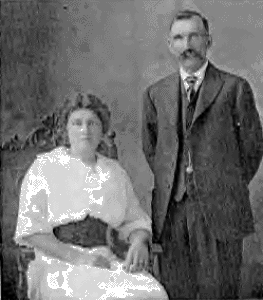 HARRY APPLEDORN AND HIS WIFE
Harry Appledorn homesteaded on the SE quarter of Section 12. His mother, "Grandma Appledorn" and two brothers, Bert and John, also came to the area. Not much can be remembered of them, but they were related to the Wichmans, Dommanns and Atwoods through marriage.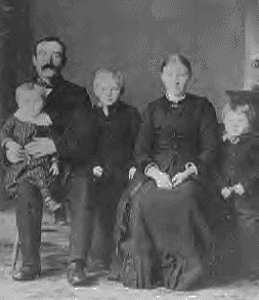 ROBERT'S GREAT-GRANDPARENTS
Johannes and Gesine (Leemhuis) Schulte and family
(circa 1891)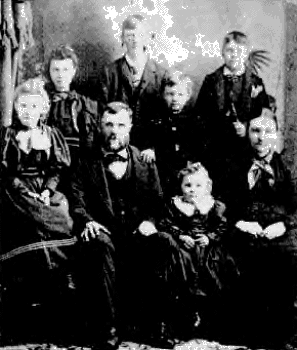 ANDREAS "ANDREW" AND ELISABETH (APPLEDORN) WICHMANN
and their family
Back Row: Trenzy, Harry, youngest son deceased, Claus
Front Row: Dena, Mr. Wichman, Hattie, and Mrs. Wichman

HOME