---

FAMILY PHOTOS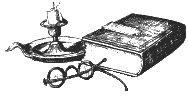 Mr. and Mrs. Berthiaumes
The Ole Broen/Brown Family
The Alexander Frederick Family
Hilda Brown Jahr
The John R. Jones Family
The Seavey Family
The Emil Wilson Family

You will find more photos on the biography page.

ALEXANDER FREDERICK FAMILY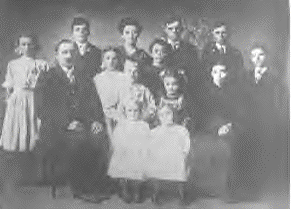 Hill City, ca. 1907
back: Minnie, Otto, Lena, Ernest, William, Oscar
middle: Alexander, Margaret, Anna, Benjamin, Rose, Rosina
front: Alice, Pauline
(Contributed by Mrs. Dale Amann)

JOHN R. JONES FAMILY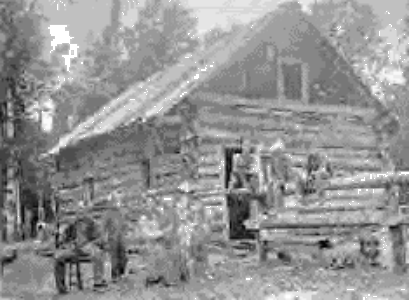 This cabin was built about 1908, in Haugen Township, Atkin Co, Minnesota by John R. Jones. The family lived in it about ten years. Three other children were born to this couple before they moved on to North Dakota. Sitting on the railing are Herbert, Aldron, and Vincent. On the ground John, Albert, Viola, Geneva, and Everett. The dog's name was Colonel.

HILDA BROWN JAHR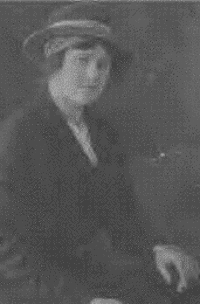 Age 18
About 1915

MR. AND MRS. BERTHIAUMES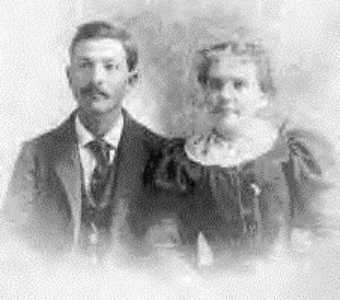 Photo taken at Drysdale Studio
Aitkin, Minnesota
(betty@voyger.net)

THE EMIL WILSON FAMILY
(This photo is missing. If you have a copy,
would you please send it to me and I'll publish it. Thanks!)
Emil and Mariana Wilson with all of their children sitting in front of their house that Emil built in Clark Township, MN. around 1909. This house was torn down aroung 1985 to salvage the unique wood from which he made the floors.

FRANK AND CORA SEAVEY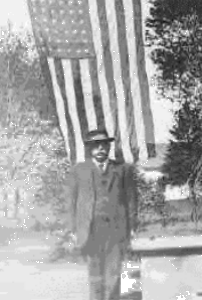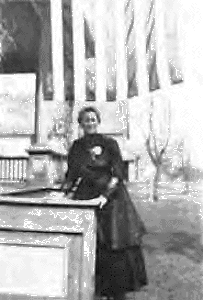 FRANK E. SEAVEY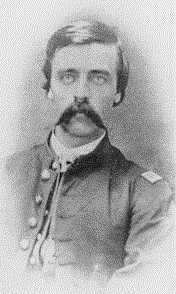 Union Army of the 9th Maine Volunteers infantry Division
Frank E. Seavey was born August 10, 1843
and died September 26, 1935
He was the Clerk of Aitkin Court for 37 years

SEAVEY HOME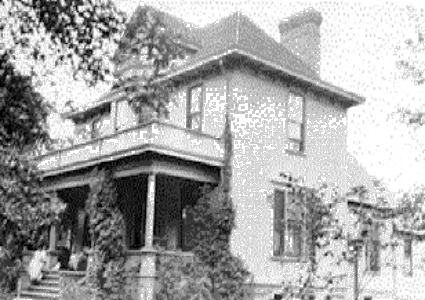 Seavey Family Photos provided by Harry Christensen

THE OLE BROEN / BROWN FAMILY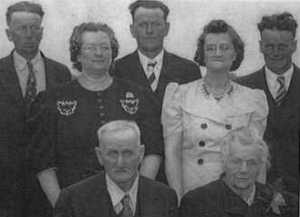 Great-Grandfather Ole O. Broen/Brown, his wife Annie Anderson
and five of their children
girls Bessie and Alma ~ sons Ole JR, Gilbert and Theodore
Picure taken at their 50th wedding party

Won't you send us your photos, too?
Just e-mail them to the Aitkin County Coordinator. Thank you.

HOME