---

LOOK-UPS
Aitkin County, Minnesota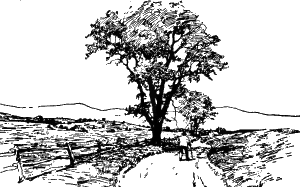 INSTRUCTIONS FOR REQUESTING LOOKUPS:
When asking for assistance from volunteers, please request only one surname at a time and include approximate dates for that person. If you need extensive lookups, consult with a professional genealogist.

Professional Genealogists and Genealogy Research Services for Western United States

VITAL RECORDS

Ron has volunteered to do vital records lookups at the Aitkin County courthouse. Before you contact him, please read "Instructions for Requesting Lookups" above. You can reach him at ncresen@mlecmn.net.

AITKIN COUNTY HERITAGE BOOK
Published 1991

Crystal Thomsen is willing to do lookups (need name only) in the Aitkin County Heritage book which she owns. She says, "It was published in 1991 but has many old families and information on some of the old businesses, churches, schools and some info on almost all the towns."

VARIOUS RECORDS

The Aitkin County Historical Society Depot Museum has various records available on microfilm, including:
All of Aitkin County's naturalization records from 1870-1954.
The state census for Aitkin County for the years 1875, 1885, 1895, and 1905.
The Aitkin Age Newspaper 1883 to present. (The first ten years are sketchy)
The Statewide plat book for 1916.
Contact museum personnel for possible lookups and for fees charged.

Phone: 218-927-3348

Email: achs@mlecmn.net

Snail Mail:
Aitkin County Historical Society
P.O. Box 215
Aitkin, Minnesota 56431



NATURALIZATION RECORDS

Pat Peterson will do lookups in the naturalization index and records.
Send the surname and first name to manby@spacestar.net

CENSUS RECORDS

Pat Peterson will do lookups for a specific name in the census records.
Send the surname and first name to manby@spacestar.net

HOME