MARRIAGES
Aitkin County, Minnesota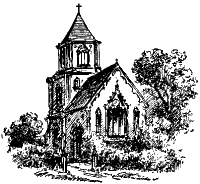 Groom
Bride
Date
Contributor
Emmett Floyd Ahrenst
Blanche Marie Perkins
1917
Jackie Perkins-Horton
Cole Anderson
Jessie Perkins
1917
Jackie Perkins-Horton
Samuel Bailey
Margaret O'Brien
-
Lived in Swatara, Minnesota
Ray & Karen Klennert
Newton Bates
Lizzie Reno
22 Dec 1914
Jackie Perkins-Horton
Joseph Martin Becker
Gertrude Frances Schwarzbauer
1 Sept 1926
Married in St. Anthony's Catholic Church in McGrath (since torn down)Tara Loftus
Frederick L. Biskey
Eunice M. Mather
10/14/1933
Kay Biskey Laatt
William G. Black, Sr.
Barbara Ann Hasling
14 Feb 1948
William G. Black Jr
Valno Bloomquist
Nettie Perkins
1917
Jackie Perkins-Horton
Theodore A. Bolduc
Florence Perkins
30 Aug 1918
Jackie Perkins-Horton
Philip Bolduc
Florence Perkins
12 Nov 1919
Jackie Perkins-Horton
Charles E. Carlson
Pauline Perkin
1917
Jackie Perkins-Horton
Tobias Carlson
Sophia Sinnell(Simmell)
23 July 1897
Richard Gustafson
Daniel H. Christian
Doras Caroline Shanholtzer
30 Jul 1936
Married in Palisade
Samantha Farinella
Charles D. Chute
Anna Roper
-
Jackie Perkins-Horton
Frederick Samuel Clayton
Esther Augusta Holmquist
09 Apr 1899
Hancock, Stevens, MN
Bill Pull
Lester Arthur Clayton
Dorothy Violett
03 Jun 1931
Bain, Aitkin, MN
Bill Pull
Wilford C. Green
Helen Louise Fairchild
December 12, 1928
See newspaper account below
Walter Charles Gustafson
Edith Carlson
9 Dec 1922
Richard Gustafson
John William Halonen
Anna Lisa (Hameenkorpi) Salo
20 Aug 1927
Judith Mooney Lindgren
Robert Nicholas Hasling
Elsie Mildred Spalding
17 Jun 1924
William G. Black Jr.
Arthur Gabrielson
Ethel Perkins
1916
Jackie Perkins-Horton
Otto Helmer Gabrielson
Helen Eliza Perkins
1917
Jackie Perkins-Horton
Edward C. Hock
Verna Francis Perkins
14 Dec 1911
Jackie Perkins-Horton
Dennis Hogan
Matilda Peterson
17 Aug 1908
Richard Gustafson
Edward Howe
Marguerite Esther Rosalie Graton
7 Jan 1896
Bob Altrichter
Oscar Iverson
Bonnie Irene Schwarzbauer
26 Aug 1943
Married in St. Anthony's Catholic Church in McGrath (since torn down)Tara Loftus
Roy Jennison
Frieda Perkins
1917
Jackie Perkins-Horton
Russell Jennison
Gail Perkins
1917
Jackie Perkins-Horton
Ernest Klennert
Caroline Mickow, 1st
Alice Mickow, 2nd
-
His father from Germany, lived in Aitkin County, Minnesota and Wabasha County
Ray & Karen Klennert
Osios George LeBlanc
Helen Cecilia Graton
15 Feb 1892
Mary LeBlanc
Fred Lindman
Minnie Wallin
-
His father from Sweden, lived in Jacobson and Duluth, Minnesota
Ray & Karen Klennert
Robert Emmett Loftus
Louise Christeen Schwarzbauer
31 Aug 1935
Married in St. Anthony's Catholic Church in McGrath (since torn down)Tara Loftus
Aldege Malovin
Myrtle Perkins
-
Jackie Perkins-Horton
John McGillis
Margaret Anna Wedel
4 Oct 1896
Arlene Cox
Matthew L. McGinnis
Melissa Loughrey
22 Oct 1893
Mary Hagen
Arthur A. Noske
Isabelle Loughrey
26 Oct 1904
Mary Hagen
Emil Pepper
Lydia Ann Pepper
19 Aug 1935
Brainerd, Crow County, MN
Kevin Pepper
Harold O. Perkins
Ophia Barr
1917
Jackie Perkins-Horton
Henry Watson Perkins
Jennie Thersa Carlson
1917
Jackie Perkins-Horton
Marvin Perkins
Irene Palmer
1917
Jackie Perkins-Horton
Murle E. Perkins Jr.
Evelyn M. Pederson
1952
Jackie Perkins-Horton
Michael Stephen Schwarzbauer
Nina Josephine Dutton
Nov 1923
Married in St. Anthony's Catholic Church in McGrath (since torn down)Tara Loftus
John R. Smoots
Dorothy May Perkins
1917
Jackie Perkins-Horton
Benjamin Thompson
Irene Buchholz
See newspaper account below
Richard Thompson
Orlie Ward
-
His father, Paul Christian, came from Germany
Ray & Karen Klennert
James G. Tibbettts
Mary Ann McGillis
13 Feb 1900
Arlene Cox
George Dewey Wagner
Bessie May Clayton
27 Jun 1921
Aitkin, Aitkin, MN
Bill Pull
Robert A. White
Blanche M. Perkins
1911
Jackie Perkins-Horton
James Albert Woodruff
Pearl Ruby Marcum
6 Sept 1904
Contributor
James Albert Zeese
Marion Esther Smith
14 Feb 1925
Mary Hagen

BUCHHOLZ ~ THOMPSON
The marriage of Miss Irene Buchholz of Libby and Benjamin Thompson of Jacobson was solemnized, Thursday morning, June 1 (1922), by the Rev. P. H. Kiley in the McGregor Catholic Church in the presence if a large company of relatives and friends. A wedding breakfast was served afterwards at the home of the bride's parents at Libby.
The bride is a daughter of Mr. and Mrs. Gus Buchholz and is well known here, where she graduated from Aitkin high school and has been teaching in district 91. The bridegroom is a son of Mr. and Mrs. P. C. Thompson of Jacobson and has taken his bride to Nashwauk live.
Contributed by daughter-in-law
Nancy Thompson

FAIRCHILD ~ GREEN
Popular Tamarack Girl Bride
At an informal wedding at high noon on Wednesday, December 12, Miss Helen Louise Fairchild, daughter of Mr. and Mrs. D. L. Fairchild, became the bride of Mr. Wilford C. Green of Balsam township. Only the immediate families and a few intimate friends witnessed the ceremony, which was performed before an arch of evergreens in the home of the bride's parents by the Rev. Ole Nielson.
The bride entered to the strains of the Wedding March from "Lohengrin," played by Miss Irlene Kelley, and was preceded to the improvised altar by her little sisters, Phyllis and Mildred, as flower girl and ring bearer, and her bridesmaid, Miss Hazel Green, sister of the groom. Mr. Green was attended by his brother, Mr. Ralph Green.
Following the ceremony, a buffet luncheon was served, and the newly married pair left for their home in Balsam where they will reside.
Source: Aitkin Republican. front page, December 20, 1928
Contributed by
Laura Soleta

I welcome your contributions to this page.
Barbara Timm

Aitkin Co., MNGenWeb Project
Thanks to Rootsweb for hosting this site
©Copyright ~ Barbara Koska Timm