---

MINNESOTA NATURALIZATION INFORMATION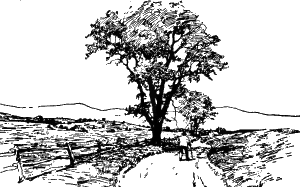 The following information was passed on from another Minnesota County Coordinator and is several years old. She writes:

"I recently spent some time searching for naturalization papers in Duluth. While I knew that these people naturalized in Duluth, I was never able to find their papers in the St. Louis County Circuit Court Naturalization Papers. I was not aware at the time that naturalizations were also (and still are) being done in the District Courts. Below is the information I was given by the District Court in Duluth. If this is not new to you, I apologize. I was very excited. After searching for four years and finally finding the papers I thought I would pass this information on. The clerks in the Duluth office are very helpful and friendly to genealogists.

"The Fifth Division in Duluth has available the index to naturalizations from 1893. You can obtain the accession number and then write to the National Archives, Great Lakes Region, for the naturalization papers. (Without this number the archives will not look up the papers.) 1927-present naturalizations are kept in a card file, alphabetically with name changes listed. I was told there are no privacy acts and the information is all available to the public. The Duluth office charges $15.00 per name search (must be a written request) and 50 cents per copied page. If you walk into the courthouse there is no fee except for the copying charge."




THE STATE OF MINNESOTA IS DIVIDED INTO SIX DIVISIONS



FIRST DIVISION - WINONA
Counties in the First Division are: Dodge, Fillmore, Houston, Mower, Olmsted, Steele, Wabasha and Winona

SECOND DIVISION - MANKATO
Counties in the Second Division are: Blue Earth, Brown, Cottonwood, Faribault, Freeborn, Jackson, Lac qui Parle, LeSueur, Lincoln, Lyon, Martin, Murray, Nicollet, Nobles, Pipestone, Redwood, Rock, Sibley, Waseca, Watonwan and Yellow Medicine

THIRD DIVISION - ST. PAUL
Counties in the Third Division are: Chisago, Dakota, Goodhue, Ramsey, Rice, Scott and Washington

FOURTH DIVISION - MINNEAPOLIS
Counties in the Fourth Division are: Anoka, Carver, Chippewa, Hennepin, Isanti, Kandiyohi, McLeod, Meeker, Renville, Sherburne, Swift and Wright

FIFTH DIVISION - DULUTH
Counties in the Fifth Division are: Aitkin, Benton, Carlton, Cass, Cook, Crow Wing, Itasca, Kanabec, Koochiching, Lake, Mille Lacs, Morrison, Pine and St. Louis

SIXTH DIVISION - FERGUS FALLS
Counties in the Sixth Division are: Becker, Beltrami, Big Stone, Clay, Clearwater, Douglas, Grant, Hubbard, Kittson, Lake of the Woods, Mahnomen, Marshall, Norman, Otter Tail, Pennington, Polk, Pope, Red Lake, Roseau, Stearns, Stevens, Todd, Traverse, Wadena and Wilkin


THE FIRST, SECOND AND THIRD DIVISIONS are now combined and the address is:

St. Paul Courthouse
708 Federal Bldg
316 North Robert St.
St. Paul, MN 55101

FOURTH DIVISION address:

US Courthouse, Suite 202
300 South Fourth St.
Minneapolis, MN 55415

THE FIFTH AND SIXTH DIVISIONS are now combined and the address is:

US District Court
417 Federal Bldg
515 West First St
Duluth, MN 55802

HOME