My grandfather, Walter Sherman Waller, worked in Aitkin in about 1908 to 1910 or so as a civil engineer with a dredging company. While there, he married my grandmother, Emma Jane Stitt, and had a daughter, Geneva, my mother. They were from Wayne and White counties in Southern Illinois.

For a while, Grandpa stayed in the Foley Hotel. When Grandma joined him with Mother, they stayed in a boarding house run by a Mr. and Mrs. Olts. I have enclosed a Post Card of the boarding house with my family, Mr. and Mrs. Olts, and a Mr. and Mrs. LaMoore standing on the porch.

A descendant of an Olts family has suggested that maybe this photo could be shown on this site. So far, no one in her family has been able to identify this Olts family as belonging to them, and thought your site might help with identification. Maybe you can help? Jane Bennett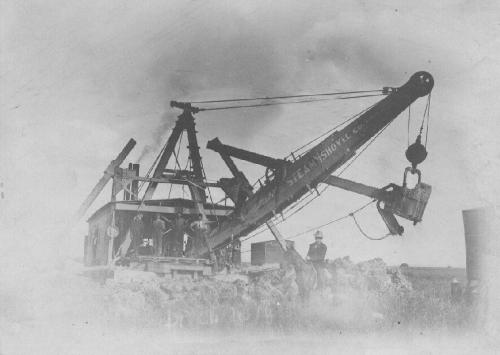 A Dredger at Work in Aitkin County, ca 1909
Walter Waller is second from left.
The others are unidentified.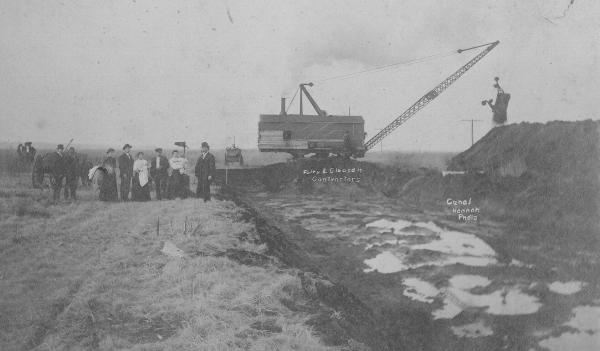 The Waller family is among the visitors to this dredging site in 1909
Writing on the photo says:
Foley & Gleasan
Contractors
Canal Hannah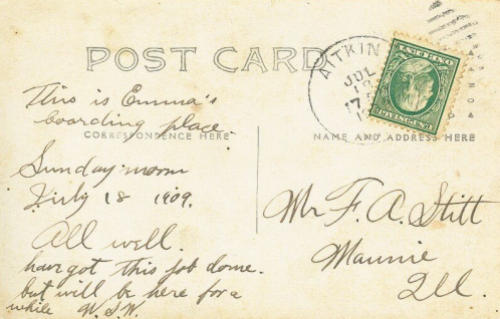 Post Card Back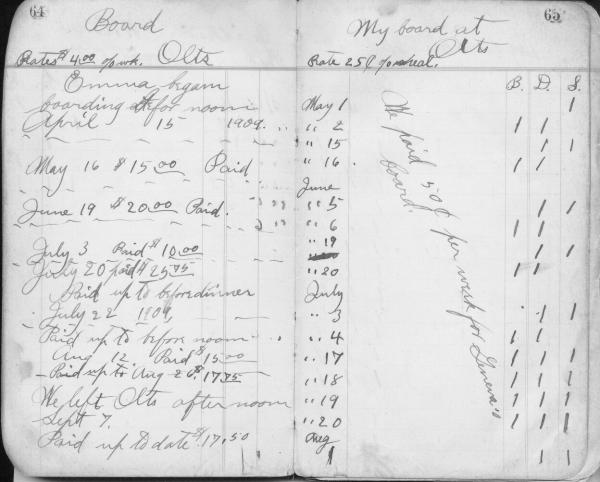 Records of payments by Jane's grandfather to the Olts Boarding House, 1909

HOME