---

BALL BLUFF TOWNSHIP, MINNESOTA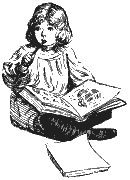 BALL BLUFF township received its name from the prominent bluff along Highway 65. This township had several places of business throughout the years as well as those in the unincorporated area of Jacobson. There was a cream station, telephone building, dance halls on both sides of the Mississippi River, and local schools and churches. The township was organized on May 26, 1900.

HAY LAKE in Sections 25, 26, 35, and 36 of Ball Bluff Township, is so named for the areas of low grassy terrain near the lake.

MISSISSIPPI or MISSISSIPPI LANDING was the main headquarters for the Swan River Logging Company and the Duluth, Mississippi River, and Northern Railroad from 1892-1900. There were horse barns, a round house, a store, boarding houses, a sawmill, and even an electric power plant for lights located here. The logging company landed many millions of board feet of logs in the river here where they were floated down the river to Minneapolis sawmills. It is located in Ball Bluff Township.

MISSISSIPPI JUNCTION was just north of Mississippi Landing and existed from about 1910-1930. There was a sawmill at this point where the Hill City Railroad turned west. There was also a potato warehouse located there that became the Walter Jacobson barn.

VAN DUSE LAKE is in Ball Bluff Township Section 22, was so named for the Van Duse family. It is also called Hobo Lake by some local people.

If you have information about or photos relating to this township,
e-mail me and I will add them to this page.

NEXT
BACK
HOME